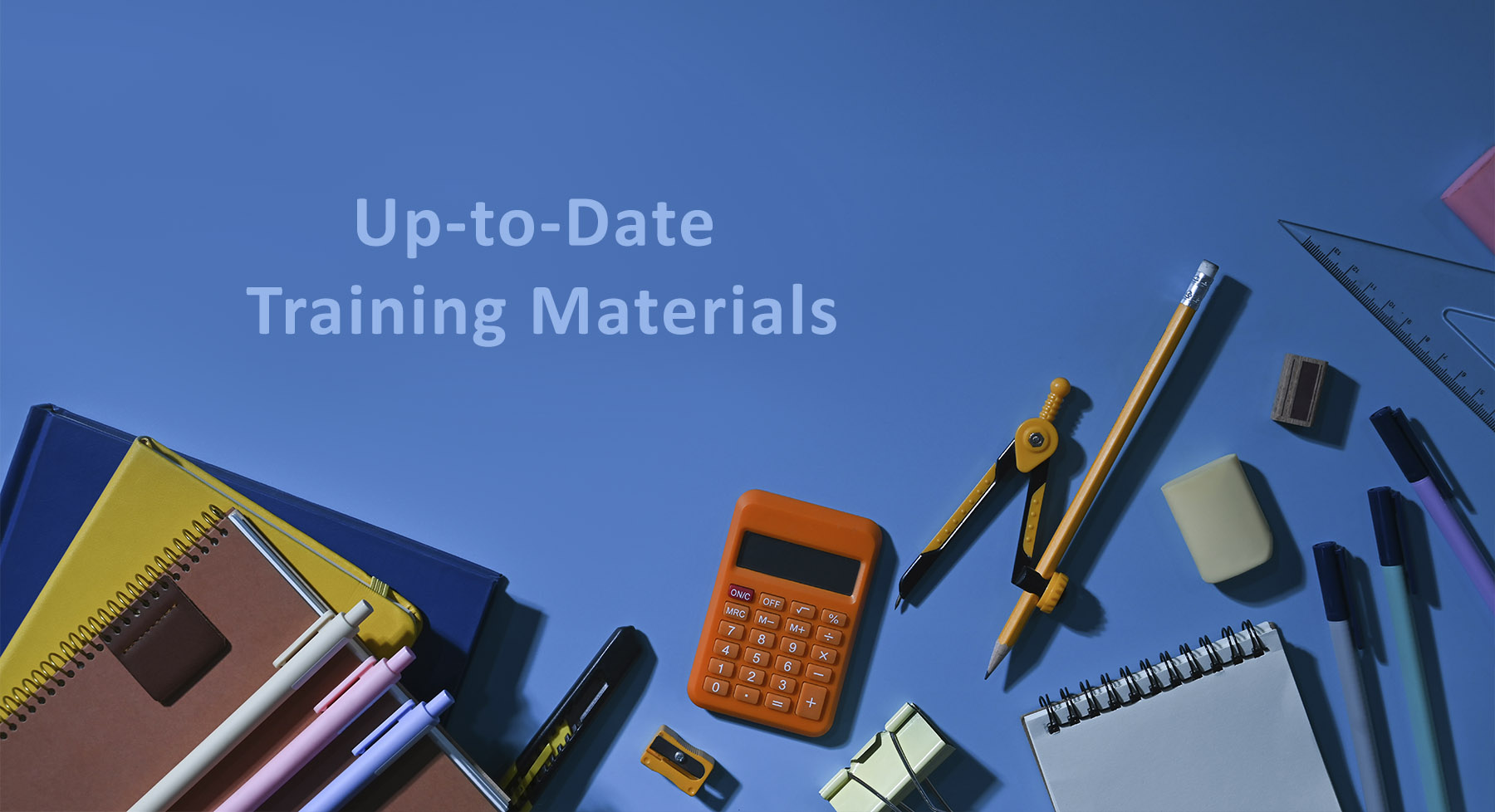 We are utilizing international stadard training materials for both trainers and participants. They are equipped with:
a. Case Studies,
b. Practical Examples
c. Practical Stories
d. Graphics and Illustrations
Further, we are developed tailored made training materials as per the need and demand of the client organization. All materials are revised and updated on yearly basis.